They make a great duo together
Amidst the buzz surrounding the Barbie movie's grand opening weekend, where Barbiecore, "Barbieheimer" double feature, and Ryan Gosling's "Ken-ergy" are embraced, there's another heartwarming Barbie and Ken tale worth celebrating.
Guiding Eyes for the Blind, a remarkable nonprofit organization, has recently found a perfect match for Barbara "Barbie" Bielinski in the form of a black Labrador retriever named Ken. This organization is dedicated to training and providing guide dogs to individuals with vision loss, free of charge.
Barbie shares her journey of transitioning from using a white cane to adopting a guide dog. After spending years with "sweet Loretta," a guide dog who gracefully fulfilled her duties, Barbie eventually crossed paths with Ken. This Labrador has a different approach to guiding, exuding a spirited and confident demeanor.
Ken's enthusiasm has been invaluable in helping Barbie adjust to her new life in Colorado, where she relocated to be closer to her loved ones after retiring from her career in information technology. Together, Barbie and Ken engage in outdoor activities and share an affectionate bond.
Ken's playful and loving nature shines at home, where he enjoys chasing balls and playing with neighboring dogs. Yet, when it's time to work, Ken becomes focused and serious, ensuring Barbie's safety during their runs.
Through their inspiring story, Barbie and Ken hope to spread kindness and awareness about guide dogs. They want people to understand that these dogs genuinely enjoy their work and find fulfillment in assisting visually impaired individuals. The interaction between guide dogs and their owners is filled with joy and love, both during their active duty and during relaxation time after work.
Barbie wishes that others observe these heartwarming interactions and realize the rewarding nature of guiding a blind person. She emphasizes the profound bond and affection shared between guide dogs and their human companions once they remove their harnesses and assume the role of a happy pet at the end of the day.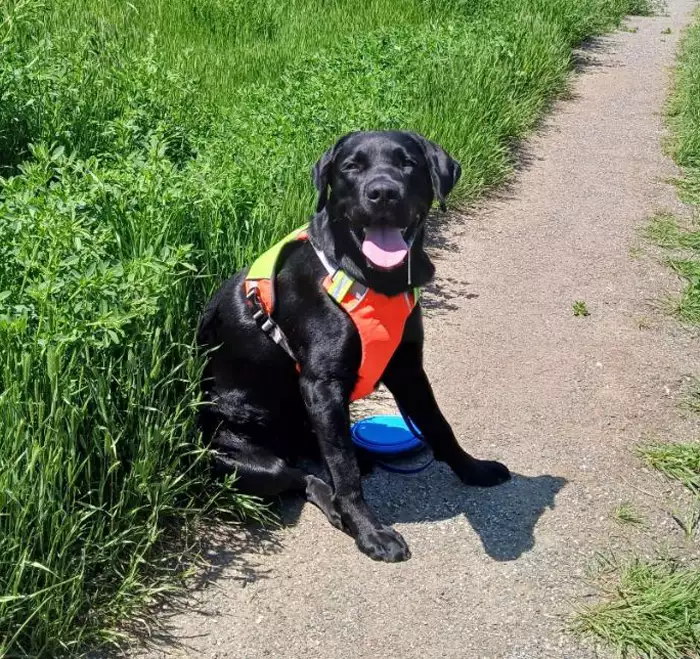 As the world enjoys the Barbie movie's delights, let us also cherish the real-life Barbie and Ken's remarkable journey, as they exemplify the power of compassion and partnership with their dedicated guide dog.